Colored contact lenses
We specialize in contact lenses to bring you the best brands of contact lens products to suit your needs
The most popular color lenses
Dahab Lenses
They are lenses specially designed to beautify your eyes and protect them from the sun's ultraviolet rays. It is distinguished by its Korean manufacture of high-quality materials. And that it magnifies the eye to increase its beauty and attractiveness, It can also be used for 9 months. It allows ample oxygen to enter the eye in order to maintain its permanent comfort.
Dahab Lenses
The most popular Dahab Collections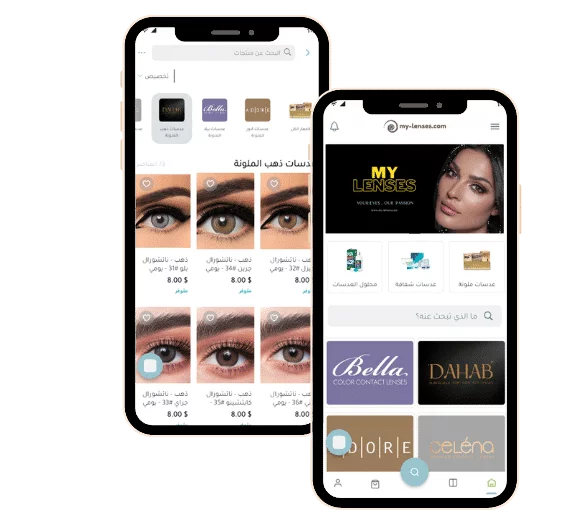 A unique and special experience with our contact lens app.
Enjoy easy and comfortable shopping experience. browse products, And take advantage of exclusive offers.
Don't waste your time looking for the right lenses in the stores. Our app makes it easy and quick to find the perfect lenses for you. Download the app now and enjoy a clear and comfortable view at all times.